Join us April 25 - 28 for the 58th annual Festival of the Arts!
The Festival of the Arts is a community celebration of the visual and performing arts, bringing a variety of talented artists together in downtown OKC's Bicentennial Park.
Festival has been an OKC tradition since 1967, considered a rite of spring and ACOKC's signature event. 
Stay tuned to our website, Facebook, Instagram, and Twitter for the latest information on Festival of the Arts. 
Check out highlights from the 2023 Festival of the Arts in the video below! 
All About Festival of the Arts
Angels & Friends Celebration
You're invited to the 56th annual Angels & Friends Celebration - Our kickoff event and annual fundraiser
Festi-First
Get early access to Festival of the Arts for crowd-free shopping and first pick of the artwork.
Youth Art Sale
A one-day show for young artists to experience selling their work at an esteemed arts festival.
Event Information
Have questions? Need directions? Find out all you need to know about the Festival of the Arts.
Program & Map
Trying to decide how to spend your day at Festival? Look through our digital program and map.
History
Find out about the history of Festival of the Arts.

Volunteer
Be a part of ACOKC's Signature Event!

Festival of the Arts News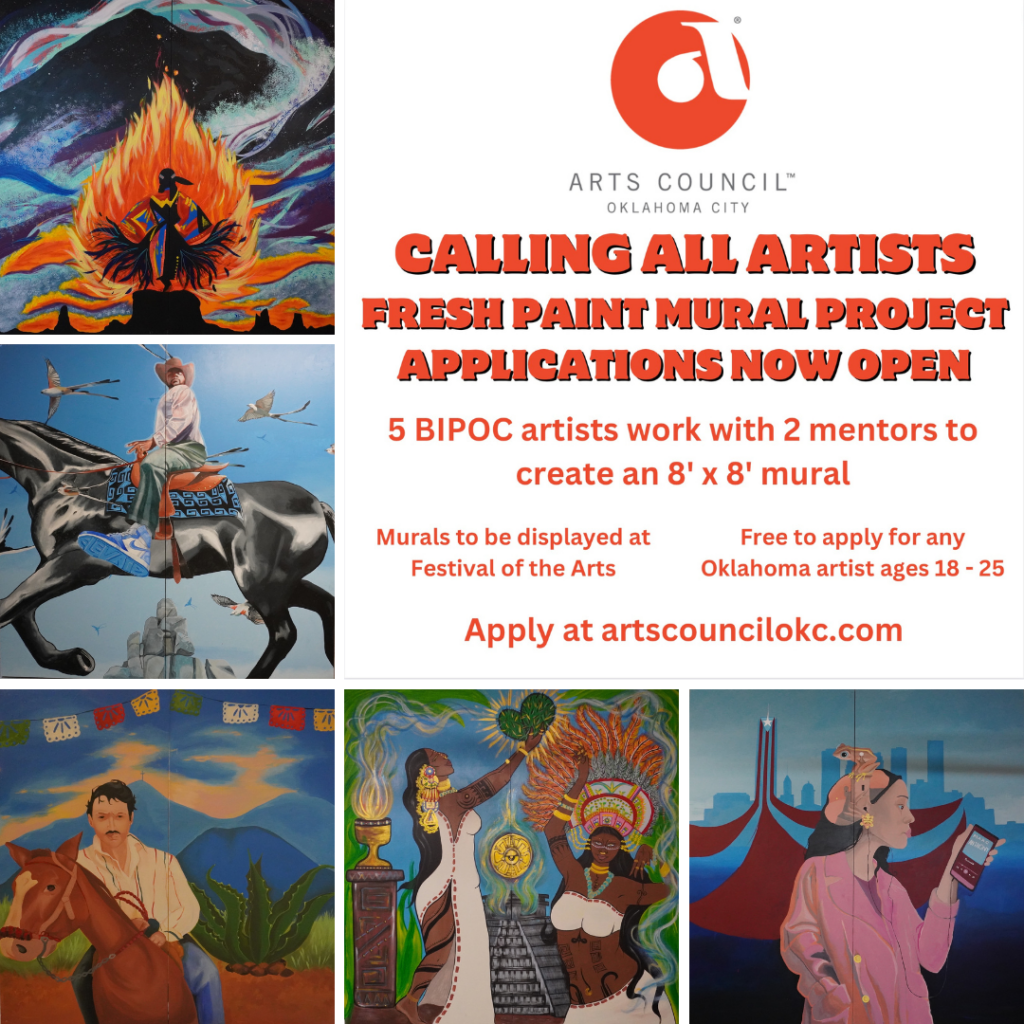 APPLY HERE Arts Council Oklahoma City is searching for talented artists from the Black, Indigenous, and People of Color (BIPOC) community to participate in the
Read More »
Big changes are on the way for both Opening Night and Festival of the Arts. Beginning in 2024, Festival of the Arts will shift from
Read More »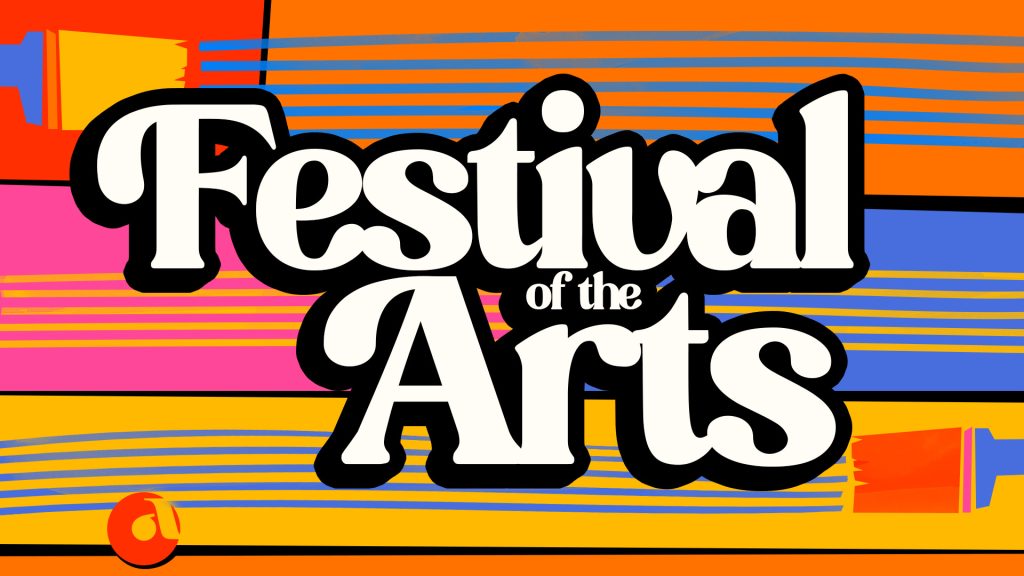 Arts Council Oklahoma City's Festival of the Arts, presented by Inasmuch Foundation and MidFirst Bank, returns to Bicentennial Park April 25 – 30, 2023. Considered
Read More »
Explore More Programs & Events