June 22-27 | Bicentennial Park
TUESDAY – SATURDAY: 11AM – 9PM | SUNDAY: 11AM – 6PM
Celebrating the Arts and Community
The Festival of the Arts is a community celebration of the visual and performing arts, bringing a variety of talented artists together in downtown OKC's Bicentennial Park.
Traditionally, Festival has been an OKC tradition since 1967, considered a rite of spring and an ACOKC signature event. However, this year ACOKC is moving from April to new June dates: June 22nd -27th. We've also extended the festival site this year. To create more space, we're extending our blueprint to the east lawn of city hall with an array of food trucks that will stretch around the grounds.
Join us as we celebrate 6 days of the arts and the community! And don't forget, OKC Streetcar will be free of charge June 22nd – 27th. The Library stop on the Downtown loop faces the east entrance to Festival grounds! Click on the General Information tab to learn more!
All About Festival of the Arts
Angels & Friends Celebration
You're invited to the 54th annual Angels & Friends Celebration - Our kickoff event and annual fundraiser
Festi-First
Get early access to Festival of the Arts for crowd-free shopping and first pick of the artwork.
Youth Art Sale
A one-day show for young artists to experience selling their work at an esteemed arts festival.
Festival's Got Talent
Learn more about our student performing arts talent show!

Event Information
Have questions? Need directions? Find out all you need to know about the Festival of the Arts.
Program & Map
Trying to decide how to spend your day at Festival? Look through our digital program and map.
History
Find out about the history of Festival of the Arts.

Volunteer
Be a part of ACOKC's Signature Event!

Thank you to our Festival Area Sponsors!
Festival of the Arts News
Arts Council Oklahoma City (ACOKC) announces Festival of the Arts opening ceremony, an in-person and livestream event. Malcolm Tubbs, Thunder Game Day Emcee, will host
Read More »
Arts Council Oklahoma City is happy to announce Seth Lewis as the new Festival of the Arts Director. "We are excited to promote someone of
Read More »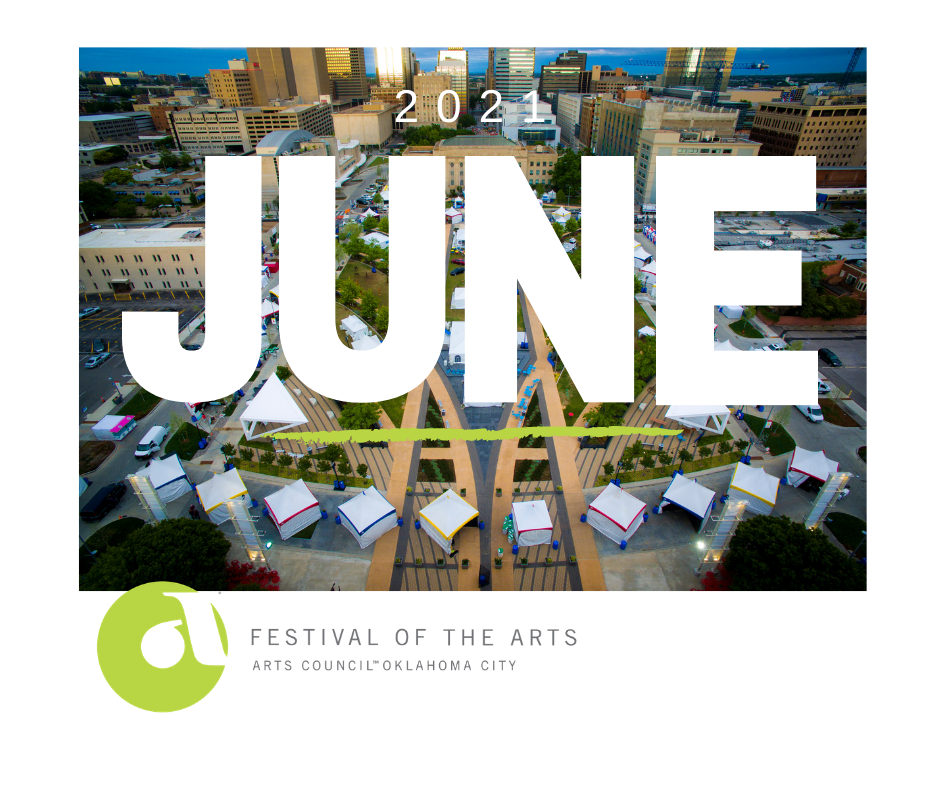 Festival of the Arts Returns – Moving from April to June 2021 After weeks of deliberation and planning with the city and community members, Arts
Read More »