Sunday Twilight Concert Series
Enjoy Downtown Music All Summer Long
Join us in-person or online for Sunday Twilight Concert Series: Presented by the Chickasaw Nation!
This season, we kick off the first two performances at The Jones Assembly patio and return to our home on the Devon Lawn of Myriad Gardens fro the rest of the season! Join us every Sunday night, in-person or online this summer for the free 2021 Sunday Twilight Concert Series! Each week we will bring you a different genre of music from local and regional acts from 7:30 to 9 p.m.
Visit ACOKC's Facebook event page to see the full summer lineup and in-person viewing details. Livestream performances will be available on Facebook and YouTube.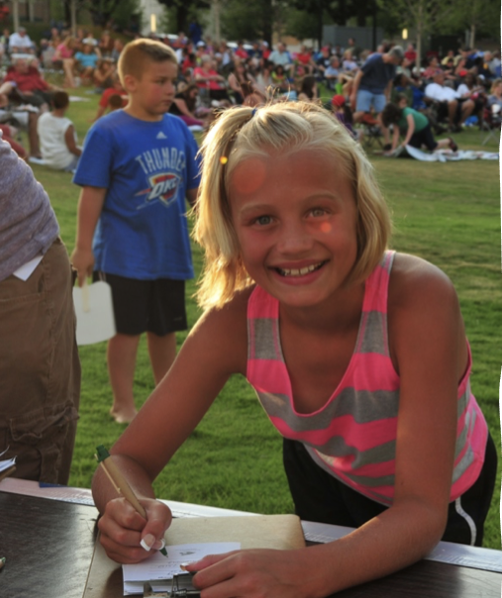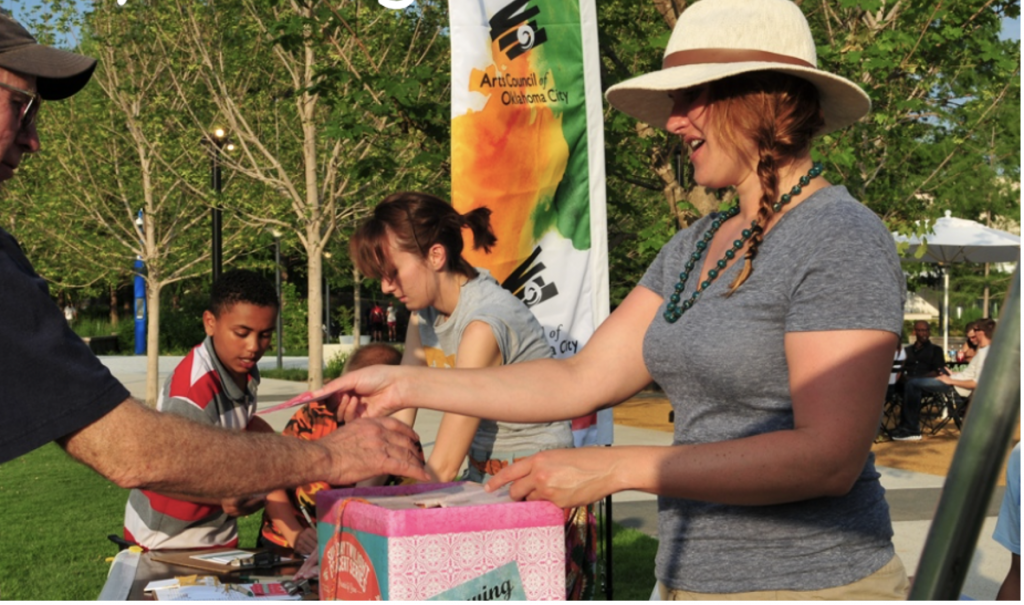 Don't forget to enter the Twilight Raffle for your chance to win a fabulous prize! Winners will be announced each week during the second half of the show.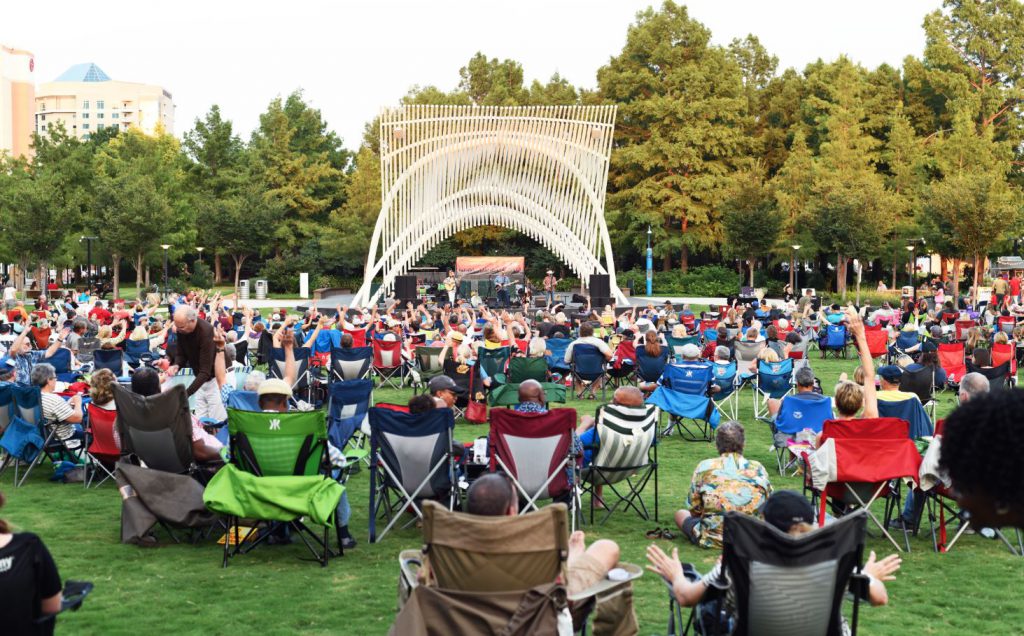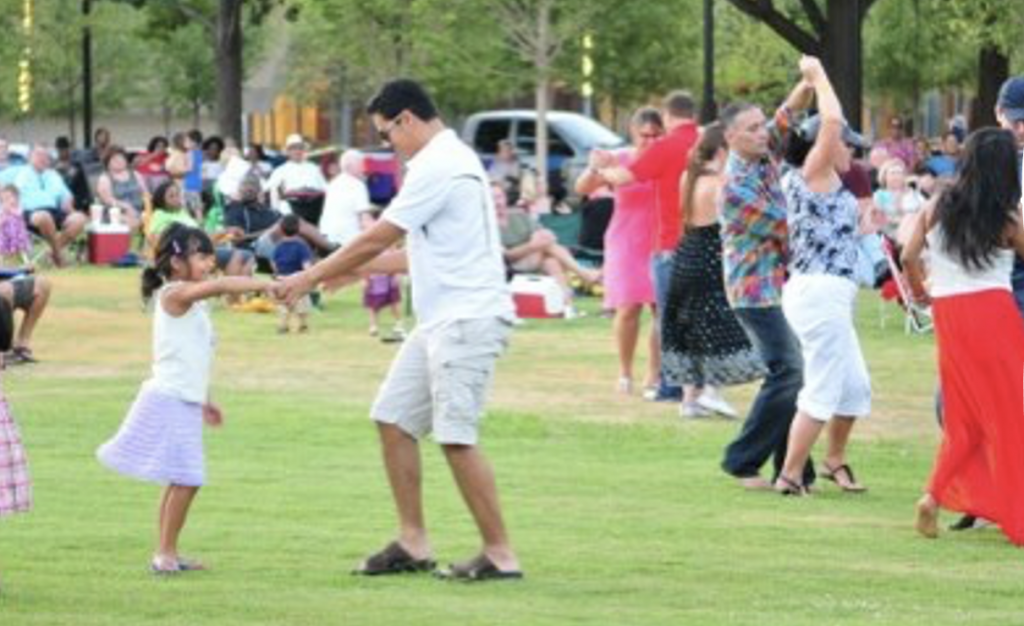 JUNE: The Jones Assembly and The Myriad Gardens
6.6: Ckai Dawson and Elevation Band* – R&B/Soul
*Performance at The Jones Assembly
6.13: Miss Brown to You* – Jazz
*Performance at The Jones Assembly
6.20: Scott Keeton Band – Roots Rock
6.27: *CANCELLED DUE TO WEATHER* 145th Army Band Oklahoma National Guard – Big Band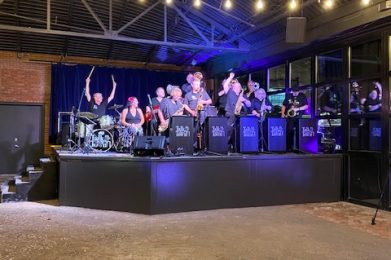 JULY:  The Myriad Gardens
7.11: David Chamberlain – Southern Rock/County
7.18: Injunuity – Native American Fusion
7.25: Talk of the Town – Jazz/Swing
AUGUST: The Myriad Gardens
8.1: Banda Lamento Show De Durango – Regional Mexican (Tamborazo)
8.8: Shortt Dogg – Funk/R&B/Smooth Jazz
8.15: Jason Scott Band and the High Heat – Country Rock/ Americana
8.22: Smilin Vic – Rhythm & Blues
8.29: Yacht Rock Legends – 60's, 70's, & 80's Yacht Rock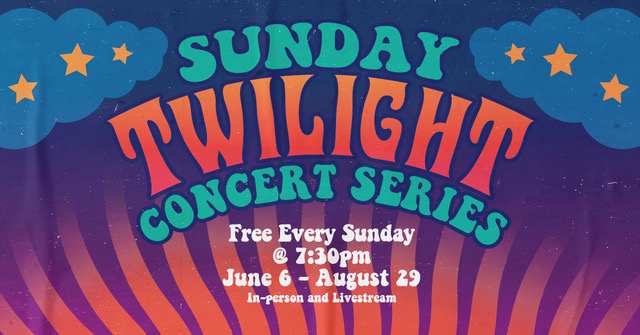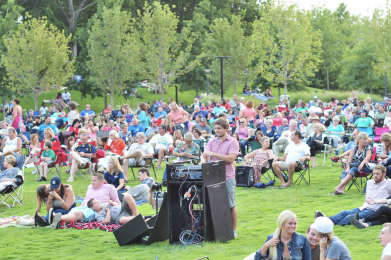 Sunday Twilight Concert Series News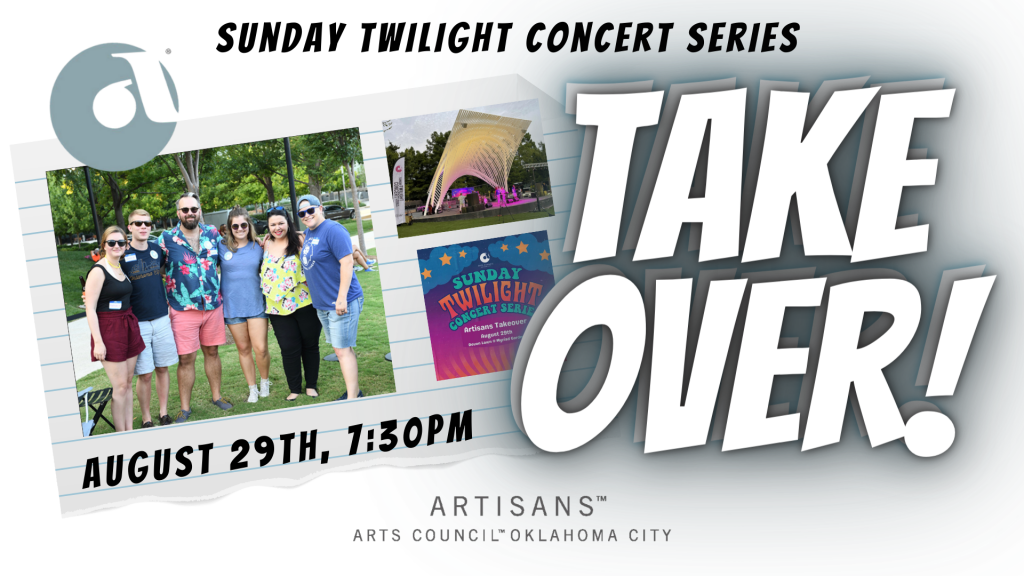 The Artisans are taking over Sunday Twilight Concert Series at the end of the month at 7:30pm! Enjoy the last Twilight Concert of the season
Read More »
Join us every Sunday night this summer for the 2021 Sunday Twilight Concert Series presented by The Chickasaw Nation! Each week we will bring you
Read More »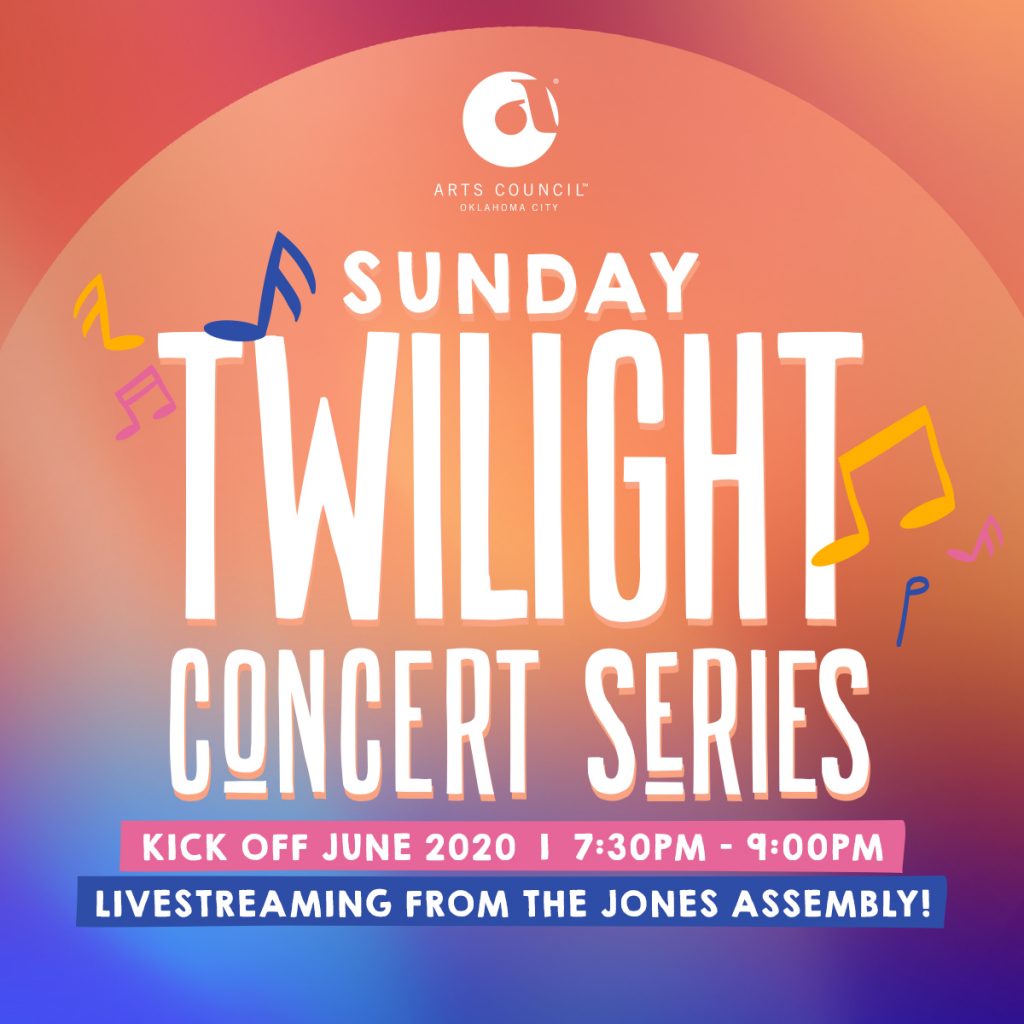 Arts Council Oklahoma City has made the decision to move Sunday Twilight Concert Series out of the Myriad Gardens for June's scheduled performances. Instead of
Read More »