Sunday Twilight Concert Series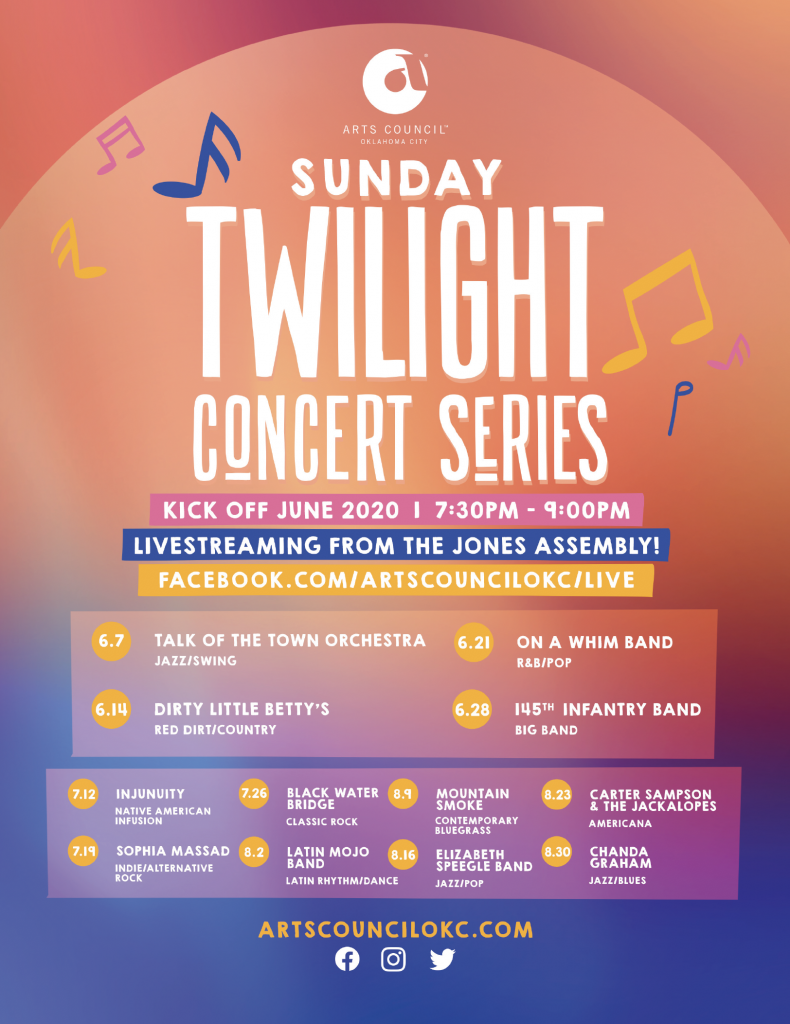 Enjoy Downtown Music All Summer Long
Join us every Sunday night this summer for the 2020 Sunday Twilight Concert Series! Each week we will bring you a different genre of music from local and regional acts from 7:30 to 9 p.m. This season, we kick off with livestream performances from The Jones Assembly! Visit our Facebook page for event and livestream information. 
Get Concert News and Updates Right in Your Inbox
June 7-28
Talk of the Town Orchestra, Jazz/Swing
Dirty Little Betty's, Red Dirt/Country
On a Whim Band, R&B/Pop
145th Infantry Band, Big Band
July 12-26
Injunuity, Native American Infusion
Sophia Massad, Indie/Alternative Rock
Black Water Bridge, Classic Rock
August 9-30
Latin Mojo Band, Latin Rhythm/Dance
Mountain Smoke, Contemporary Bluegrass
Elizabeth Speegle Band, Jazz/Pop
Carter Sampson & the Jackalopes, Americana
Chanda Graham, Jazz/Blues
Interested in being one of the musical acts for 2020? Contact us today!
Sunday Twilight Concert Series News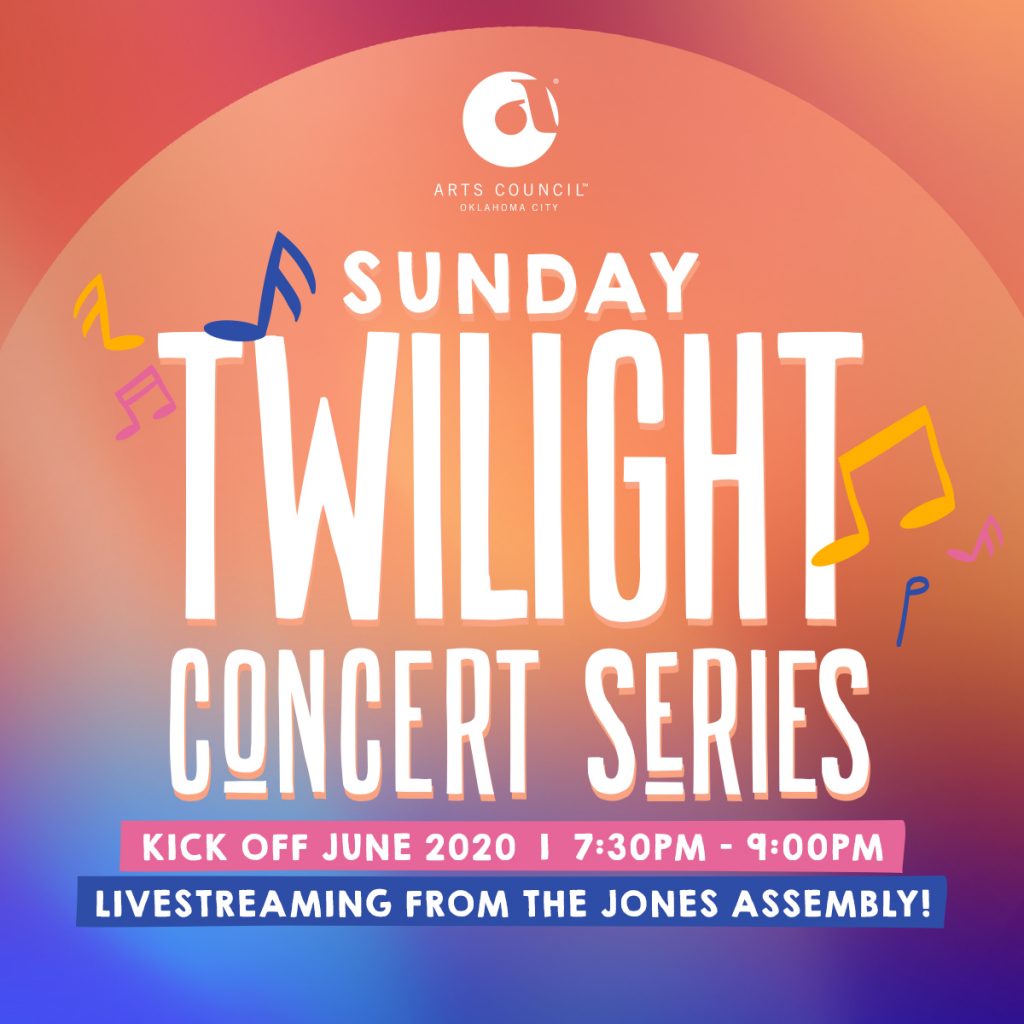 Arts Council Oklahoma City has made the decision to move Sunday Twilight Concert Series out of the Myriad Gardens for June's scheduled performances. Instead of
Read More »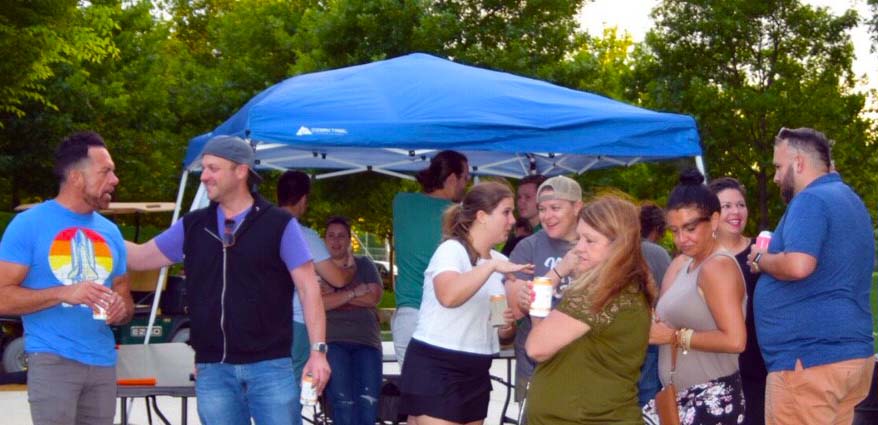 The Artisans gathered for a musical picnic in the park at our Sunday Twilight Concert Series last weekend. Catered by Mickey Mantles, Artisans enjoyed delicious
Read More »
Pack a picnic, grab a blanket and head downtown for the 2019 Sunday Twilight Concert Series! Concerts are held every Sunday, June 2 through August
Read More »