Our mission of bringing the arts to the community is as important now as ever. Your investment of time or money is deeply valued and appreciated. We want to ensure any person from any socioeconomic background can find a way to help us meet our mission. Listed below are the many ways you can get involved!
Make a Donation
Your support of Arts Council Oklahoma City is crucial to sustain the cultural events and educational programming in our community. From children receiving hands on art instruction, to families enjoying the renowned Festival of the Arts, your gift makes it all happen.
Volunteer
Volunteers are the backbone of our flagship event, Festival of the Arts. We love and appreciate our volunteers and treat them to lots of special perks during our events.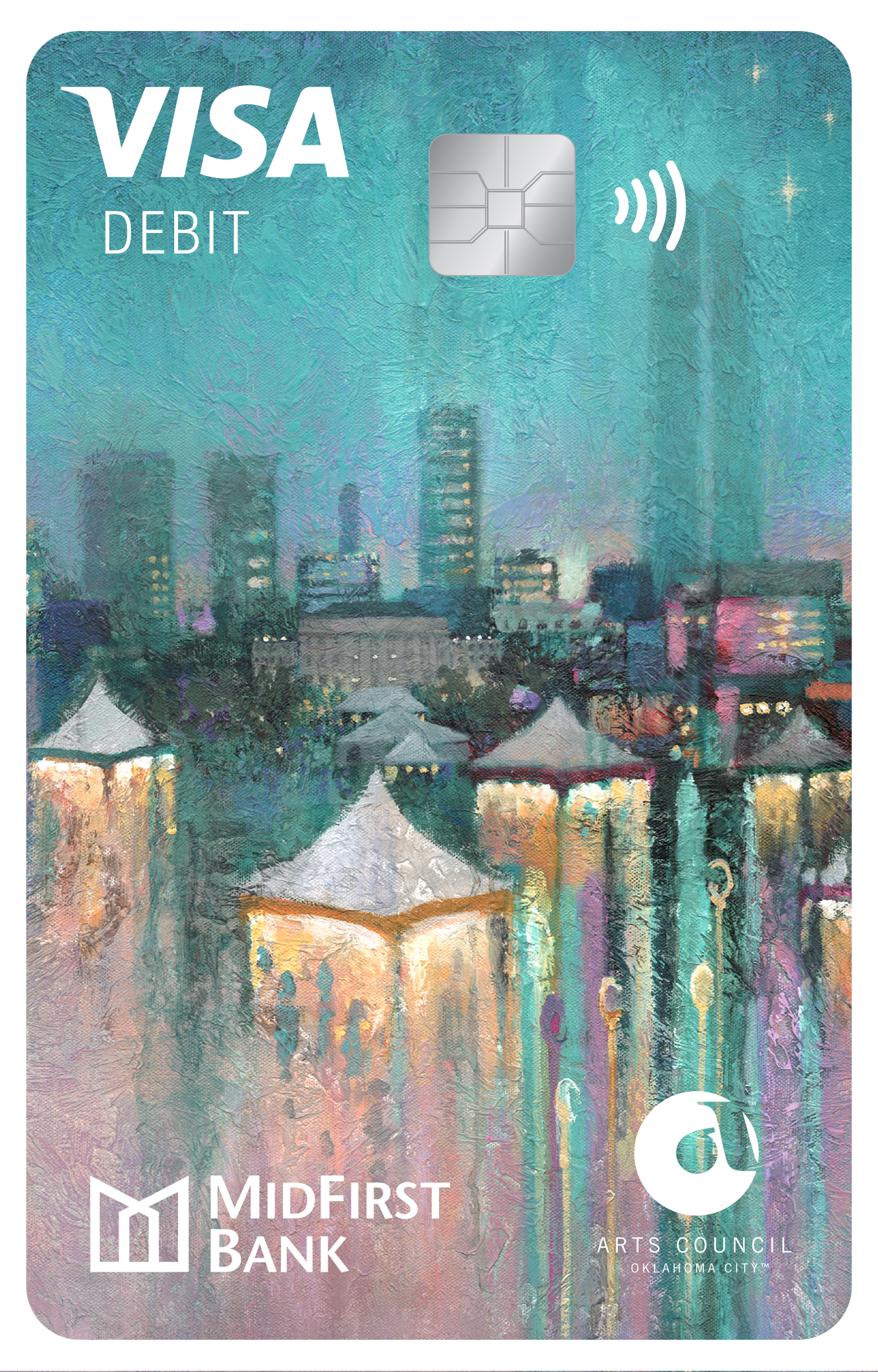 MidFirst Bank customers have helped raise more than $635,000 through the Art Card program. 
Open a checking account with direct deposit and once you use your new Art Card, MidFirst Bank will make a $50 donation to Arts Council Oklahoma City.*
In addition, MidFirst will donate $0.05 per transaction to Arts Council Oklahoma City when you use your Art Card at least six times per month.*
MidFirst Bank is the official bank of all Arts Council Oklahoma City events, including the Festival of the Arts and Opening Night.
Arts Council Oklahoma City serves 1 million people each year by bringing the arts and the community together. Since 1967, Arts Council Oklahoma City has offered free or low-cost programming to our community, providing quality arts offerings to all.
To get your Art Card, visit any MidFirst banking center today or call 888.MIDFIRST (888.643.3477), and join us in supporting the arts in Oklahoma City.
Make a Payment
Arts Council Oklahoma City provides a wide variety of services in the community throughout the year. Need to make a payment for a performance or art class, booth fee, member agency benefits, or any other reason?