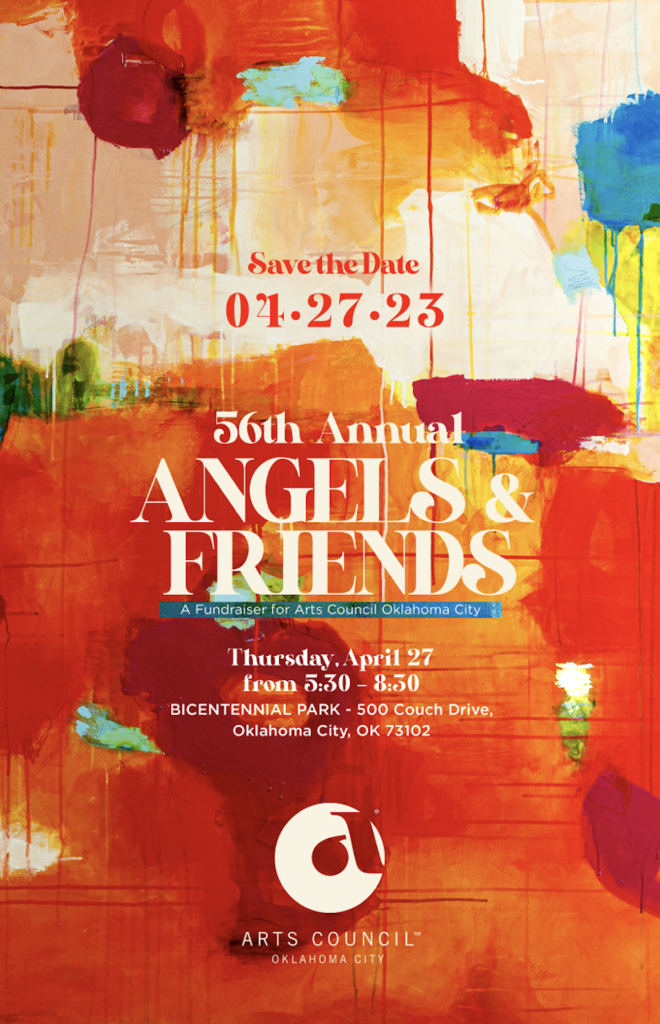 SAVE THE DATE: The 56th annual Angels & Friends Celebration is right around the corner!
Angels & Friends is our annual fundraising event to support Arts Council Oklahoma City's programs and initiatives such as Festival of the Arts, Twilight Concert Series, All Access Arts, and Art Moves. All money raised stays local and helps us continue to achieve our mission of bringing the arts and the community together.
The 56th annual Angels and Friends Celebration once again returns to Bicentennial Park, with this year's event taking place DURING Festival of the Arts!
Mark your calendar and make plans to join us Thursday, April 27, 2023 from 5:30 – 8:30 p.m. for a night of food, music, art, and more! Stay tuned for more information about all things Angels & Friends!
Oklahoma City, OK – Children visiting Oklahoma City's Festival of the Arts will have a special place to visit this year. Kid's activities – including
Read More »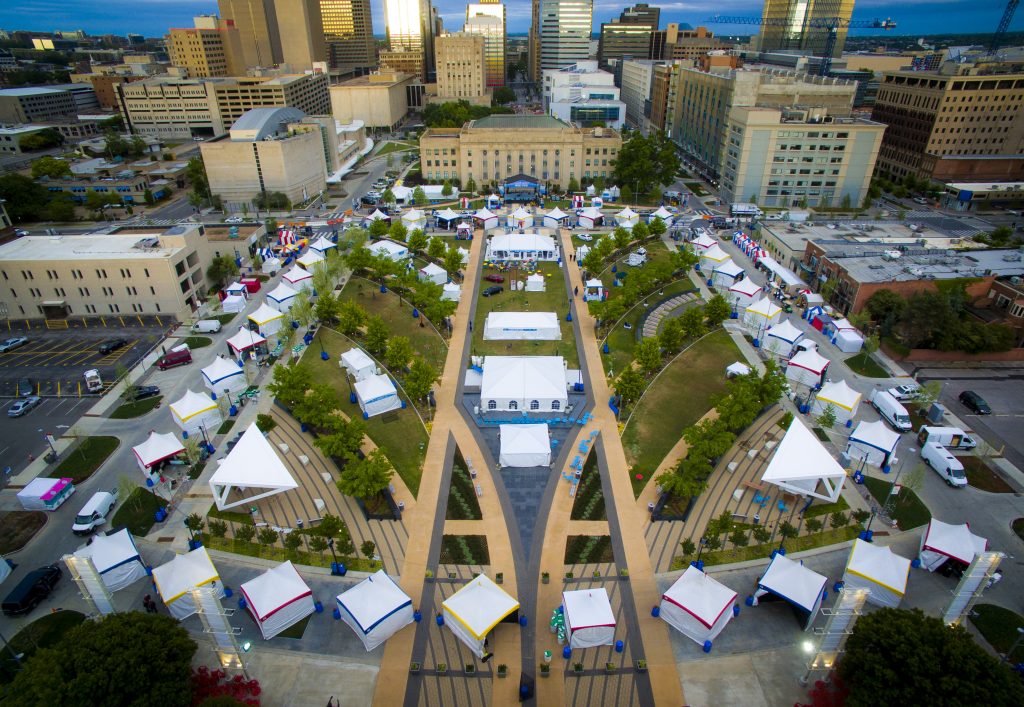 Oklahoma City, OK – The 56th Annual Festival of the Arts is set to officially return April 19 – 24 at Bicentennial Park, beginning with
Read More »
Oklahoma City, OK – Oklahoma City's beloved rite of spring is returning, with all the bells and whistles, to its traditional time of year! The 56th
Read More »