save the date! april 25 - 30, 2023 | Bicentennial Park
TUESDAY – SATURDAY: 11AM – 9PM | SUNDAY: 11AM – 6PM
Back to Celebrating the Arts and Community in April!
The Festival of the Arts is a community celebration of the visual and performing arts, bringing a variety of talented artists together in downtown OKC's Bicentennial Park.
Traditionally, Festival has been an OKC tradition since 1967, considered a rite of spring and an ACOKC signature event. Join us April 25 – 30, 2023 at Bicentennial Park as we celebrate 6 days of the arts and community! Friendly reminder, please keep pets at home.
All About Festival of the Arts
Angels & Friends Celebration
You're invited to the 55th annual Angels & Friends Celebration - Our kickoff event and annual fundraiser
Festi-First
Get early access to Festival of the Arts for crowd-free shopping and first pick of the artwork.
Youth Art Sale
A one-day show for young artists to experience selling their work at an esteemed arts festival.
Event Information
Have questions? Need directions? Find out all you need to know about the Festival of the Arts.
Program & Map
Trying to decide how to spend your day at Festival? Look through our digital program and map.
History
Find out about the history of Festival of the Arts.

Volunteer
Be a part of ACOKC's Signature Event!

Thank you to our Festival Area Sponsors!
Festival of the Arts News
Oklahoma City, OK – Children visiting Oklahoma City's Festival of the Arts will have a special place to visit this year. Kid's activities – including
Read More »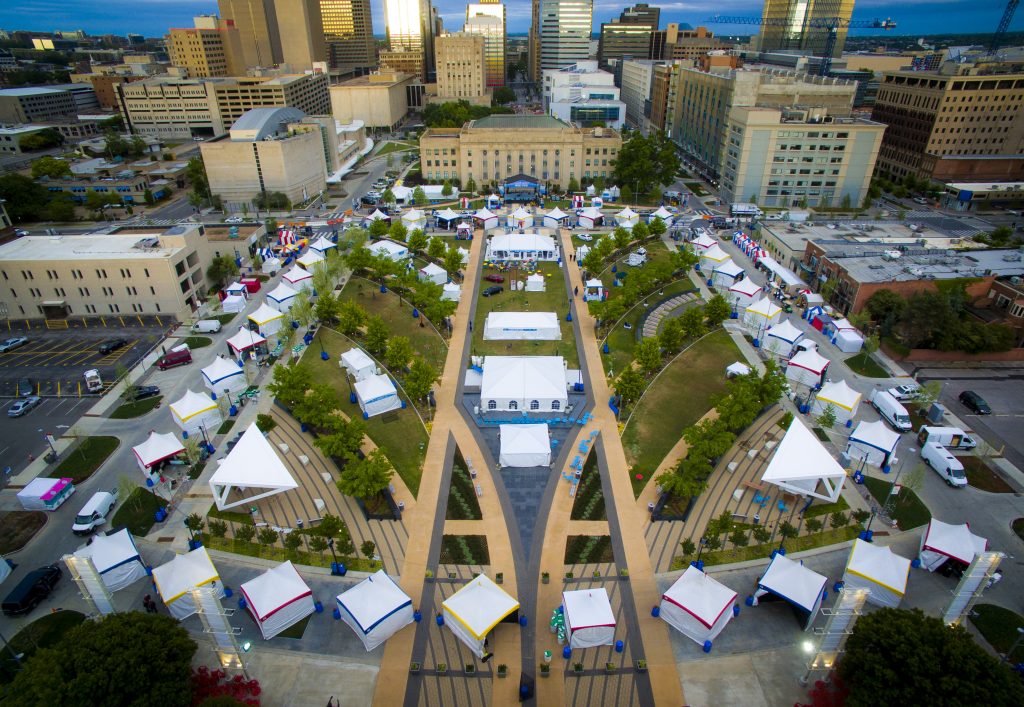 Oklahoma City, OK – The 56th Annual Festival of the Arts is set to officially return April 19 – 24 at Bicentennial Park, beginning with
Read More »
Oklahoma City, OK – Oklahoma City's beloved rite of spring is returning, with all the bells and whistles, to its traditional time of year! The 56th
Read More »