Providing Arts to Our Entire Community
All Access Arts provides visual and performing arts experiences to under-served schools, libraries, parks, and community agencies throughout Oklahoma City. The initiatives of this program serve approximately 10,000 people annually undertaking the initiative of access to the arts for all. 
Arts in Schools
Meet our teaching artists, learn some dance moves, and practice a variety of visual art techniques in one of our weekly classes. Instructional video, online resources, supply lists, and more, everything you need to keep a student artist happy.
Creative Aging
Arts education is beneficial at every age. Creative Aging connects professional teaching artists with senior living facilities to provide weekly programming that reaches those with dementia, Alzheimer's, and other physical and cognitive challenges.
Teen Arts Council
Explore your inner creativity, develop leadership skills, participate in workshops, and explore a variety of exhibits, performances, and installations around Oklahoma City and online. Applications for the current school year are now closed. Next year's applications will open in August 2022.
Neighborhood Arts
A partnership with the Metropolitan Library System that provides free summer arts performances in-person and livestreamed each week, all summer long.
Arts in the Park
A partnership with the City of Oklahoma City Parks and Recreation Department that provides free or low cost summer arts classes for children ages 6-12 in parks and recreation centers across the city.
Access the Arts
All Access Arts continues to provide arts education online. Start your summer of creativity with art lessons from OKC's current Artist-in-Residence Erica Bonavida.
Arts Council OKC is partnering with Oklahoma libraries and recreation centers to bring free arts programming to kids this summer. Neighborhood Arts, a partnership between
Read More »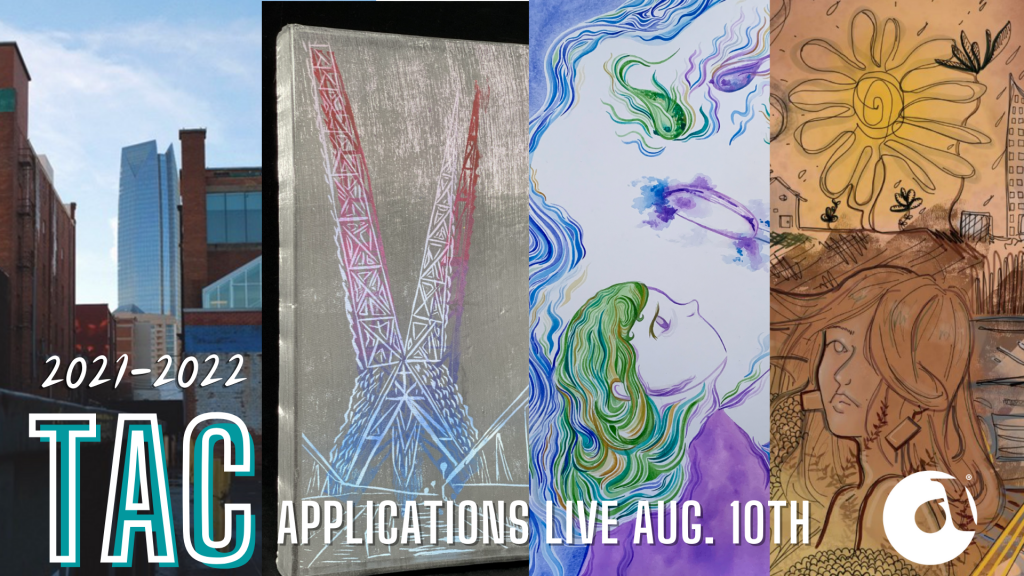 During the school year, TAC members develop leadership skills, participate in workshops, and explore a variety of exhibits, performances, and installations. Members are also given
Read More »
Neighborhood Arts, a collaboration with the Metropolitan Library System, is back this summer with performances live and online. Every weekday families can find a fun,
Read More »