This summer, the Metropolitan Library System is hosting some amazing entertainers at 18 library branches through our Neighborhood Arts Program. Here's a quick introduction to the folks bringing fun for everyone to a library near you this summer.
Mister Puppet (June 17-28): If you love groan-worthy puns, corny jokes, good old-fashioned slapstick, don't miss Mister Puppet! If you're 2 or 92, he's sure to make you laugh.
Michael Corley (June 17-28): For all the magic lovers out there, this show is for you! Michael Corley will baffle you with his illusions and amaze you with his storytelling. Be ready to jump into the show yourself!
Lucas Ross (July 1-12): Rock out to some sweet banjo tunes with Lucas Ross! He'll take you on some crazy adventures, and if you're lucky, he may even share some sweet "air banjo" tips.
Dustin Cooper (July 1-12): Ever heard a ukulele song about your favorite superhero? If not, you're in for a treat when you go to see this folk musician at the library! With his guitar and his uke, you're sure to have a blast listening to folk music, old and new.
Sugar Free Allstars (July 15-26): Unleash your inner funk with the Sugar Free Allstars! Sing, dance, and rock and roll with the whole crew this summer at this super fun concert.
Alegria Real (July 15-26): On this musical journey of Latin American tunes, be ready to bring out your inner groove as you explore how music makes you unique and special.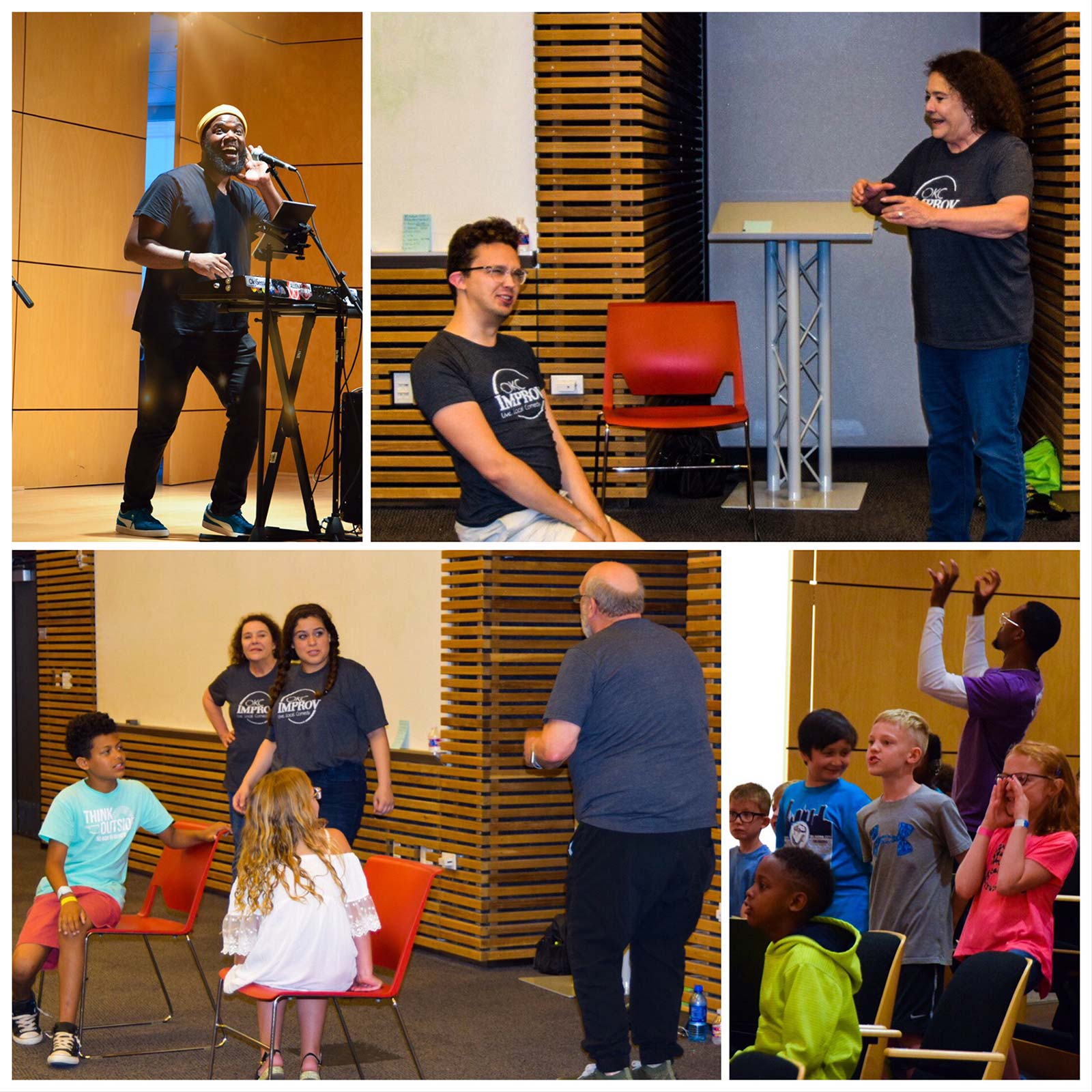 Last week, Adam and Kizzie and OKC Improv took toured the libraries, photographed above. Adam and Kizzie are a musical duo that brings the wild to you with their musical exploration of our amazing universe. The OKC Improv team engages, and involves, audiences with a one-of-a-kind comedy show for all ages.