Erik Oftedahl – Folk Songwriter

Sure, Erik Oftedahl (pronounced 'off-tə-doll) is from Minnesota; always has been, always will be.
But for the last seven years he's called Oklahoma home, grown exponentially as a songwriter, and shed old skin, becoming a refined version of himself. All reasons why Oftedahl has decided to drop the 'Erik the Viking' moniker, at least for now, and go full-tilt on the given brand, just in time for the release of his long awaited LP, Places, set for an August 2018 release on Horton Records. In other words, it's time to get serious, and with Places, Oftedahl means business.
Join us as we welcome Erik!
Art Moves is an Arts Council OKC initiative that provides free arts events in downtown OKC each work day from Noon-1:00. Events may include artist demonstrations or musical performances, and take place in various downtown locations. The daily line-up features a wide range of artistic mediums including musical and theater performances, live art demonstrations, short film selections, and more!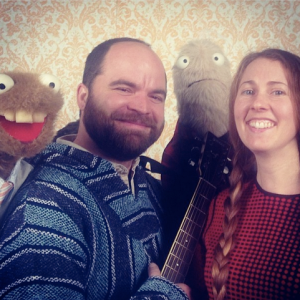 ​Since 2011 Oklahoma City mom-and-pop duo, Casey & Minna, have ...
No event found!