Art Moves artists perform and demonstrate their artistry daily from popular downtown locations or livestreaming from their studio or homes! Help us support our local artist by joining us weekdays at Arts Council Oklahoma City's facebook page and check out the weekly line up below.
Art Moves is an Arts Council OKC initiative that provides free arts events in various Oklahoma City locations. The line-up features a wide range of artistic mediums including musical and theater performances, live art demonstrations, short film selections, and more.
Interested in becoming an Art Moves artist?
If you want to know how you can share your art with the community, apply below!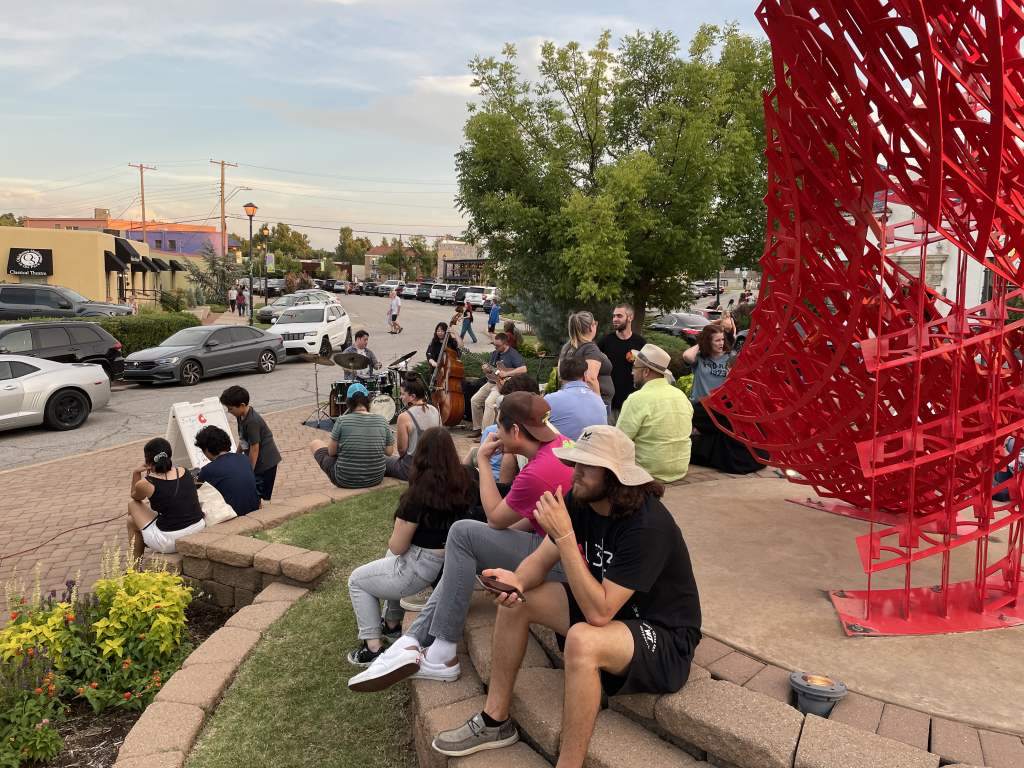 Arts Council Oklahoma City is thrilled to announce the expansion of Art Moves, which currently brings daily art performances to popular lunchtime destinations across Oklahoma
Read More »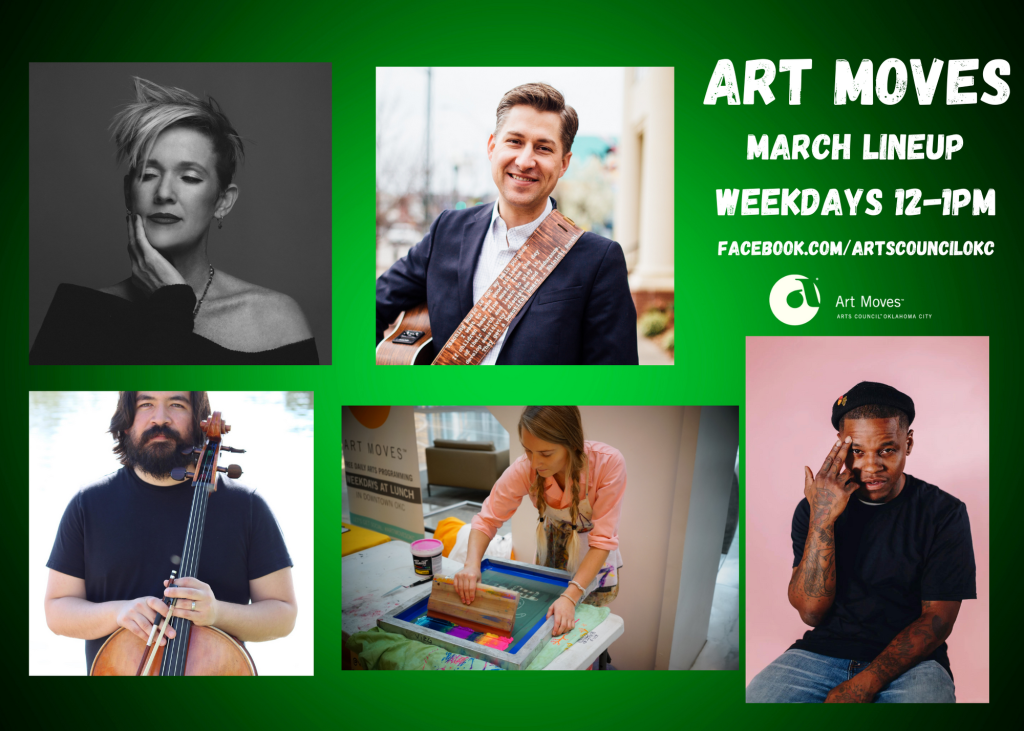 March will be a month to remember for Art Moves with a wide variety of live-streamed and in-person performances. Check out the full lineup below
Read More »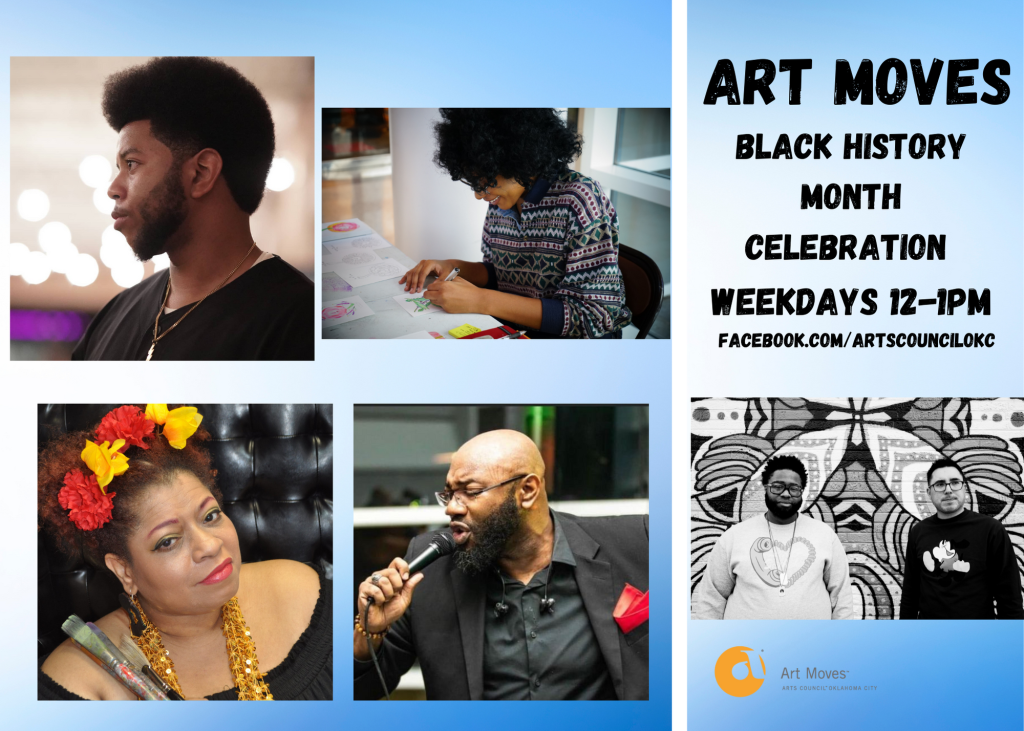 Art Moves is celebrating Black History Month by showcasing some of the amazing talents in the metro's African American community. With artists of all backgrounds
Read More »
Explore More Programs & Events