Jaiye Farrell – Abstract Painter – Factory Obscura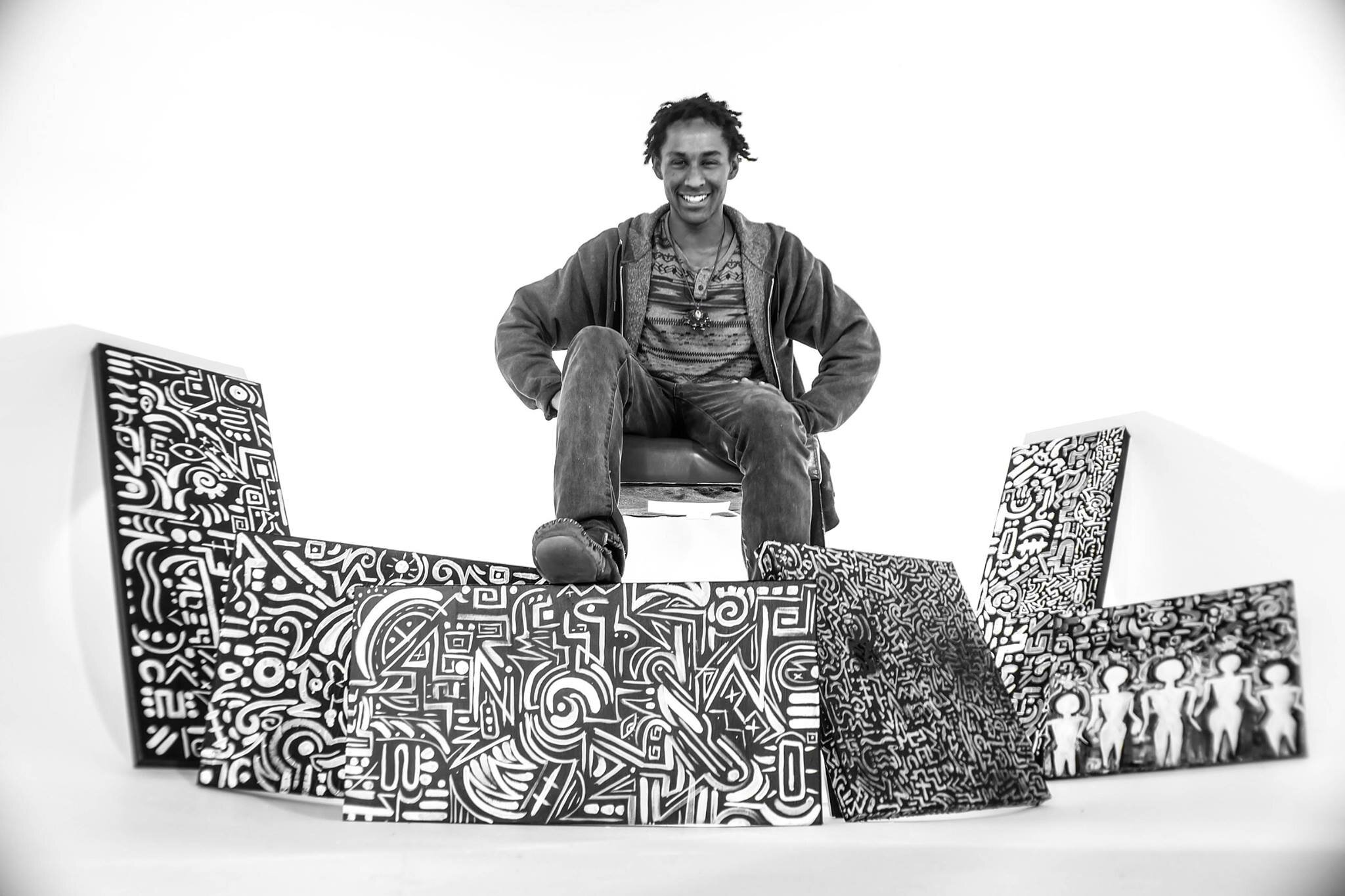 Oklahoma-based artist Jaiye Farrell cultivated his style of painting from abstract patterns that transcend societal and cultural divides and remember the communal roots of humanity. From an infatuation with archeology emerged a creative and ambitious talent: to craft signature designs that inspire self-reflection.
Typically, I start with a void (black canvas) because that comes from a place of wonder and I want to explore that. When there's a void and I'm committed to exploring it, intuition becomes fluid. This is how I paint my white lines on black canvases: with intuition as my guidance. Sometimes I have an outline that I follow but it's not a boundary. I often veer into nonlinear movements because they move out of stagnancy. That's how you create a rhythm and a circulation.