The Artisans brought back their traditional gallery crawl event in the Paseo Arts District on October 15, 2021, enjoying beautiful fall weather along with some of Oklahoma City's premier art galleries.
"The gallery crawl is one of the highlights of our calendar year, providing time for our members to enjoy art in the community," said long-time Artisans member Leah Roper. "But this year was even more special after 2020, a year without much opportunity to enjoy arts in the community."
The Artisans is made up of young professionals who have a passion for the arts and who volunteer for Arts Council OKC's events and programming. Gallery Crawl is one of the Artisans most well-loved events, normally occurring annually with up to 60 attendees.
This year, the Artisans met up at Burger Punk for some pre-crawl carbo-loading and later enjoyed delicious eats from 84 Hospitality and beverages courtesy of Coop Ale Works. The Artisans strolled over to Contemporary Art Gallery where artist/photographer Dennis Burian's work was featured.
"Contemporary Art was full of color and lots of different styles. From glass pumpkins to tie-dyed style dreamcatchers and black and white photography, they had it all," said Roper.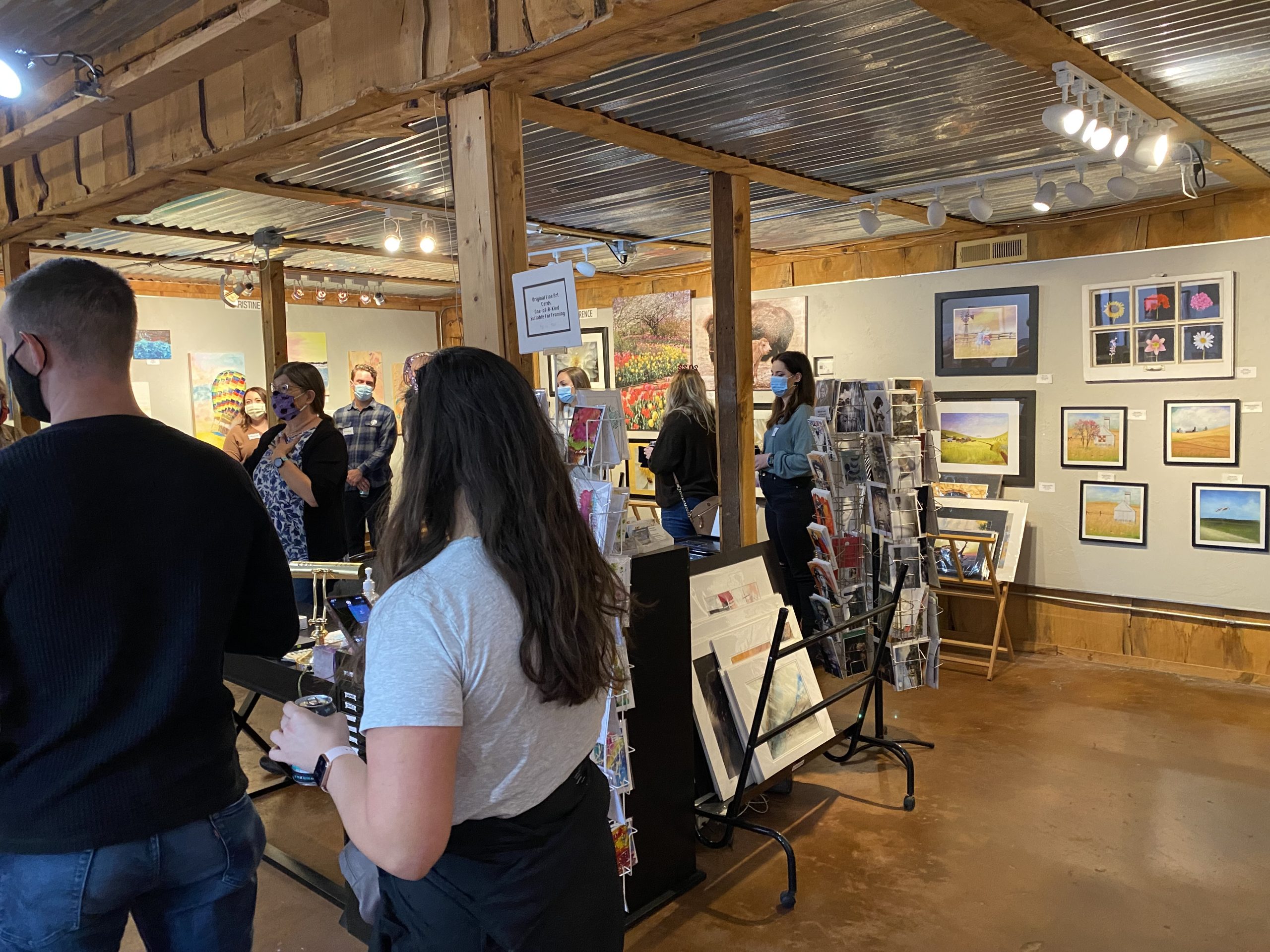 Next, the Artisans went to JRB Art at the Elms, a must-see for anyone in the Paseo District. JRB featured multiple exhibitions, such as "Introspection," "how to take pictures of wo/men: new paradigms in photographic portraiture," and "Working from Home."
Then, the Artisans traveled along to Paseo Pottery to view both professional and student works.
"The thing about these galleries is, you admire the works of these artists and even start thinking about what you can do, individually. It's inspiring," Roper said.
From there, the Artisans visited Paseo Gallery One, a gallery run by its artists that features five different galleries. While there, they enjoyed delicious, chilled ramen from Goro Ramen, located just across the street.
Last, but certainly not least, the Artisans wrapped up their evening at Wildfire Gallery featuring eclectic, New West artists.
Artisans is one of the few young professionals' groups in the area that does not require a monetary donation to participate. Its vision is to integrate Artisans into Arts Council Oklahoma City programs and events through volunteerism and arts advocacy. If you're interested in joining the Artisans and connecting with other young professionals who share your love of volunteerism, the arts, and Oklahoma City, click here to learn more.