Miss Brown To You – Folk/Blues/Swing Duo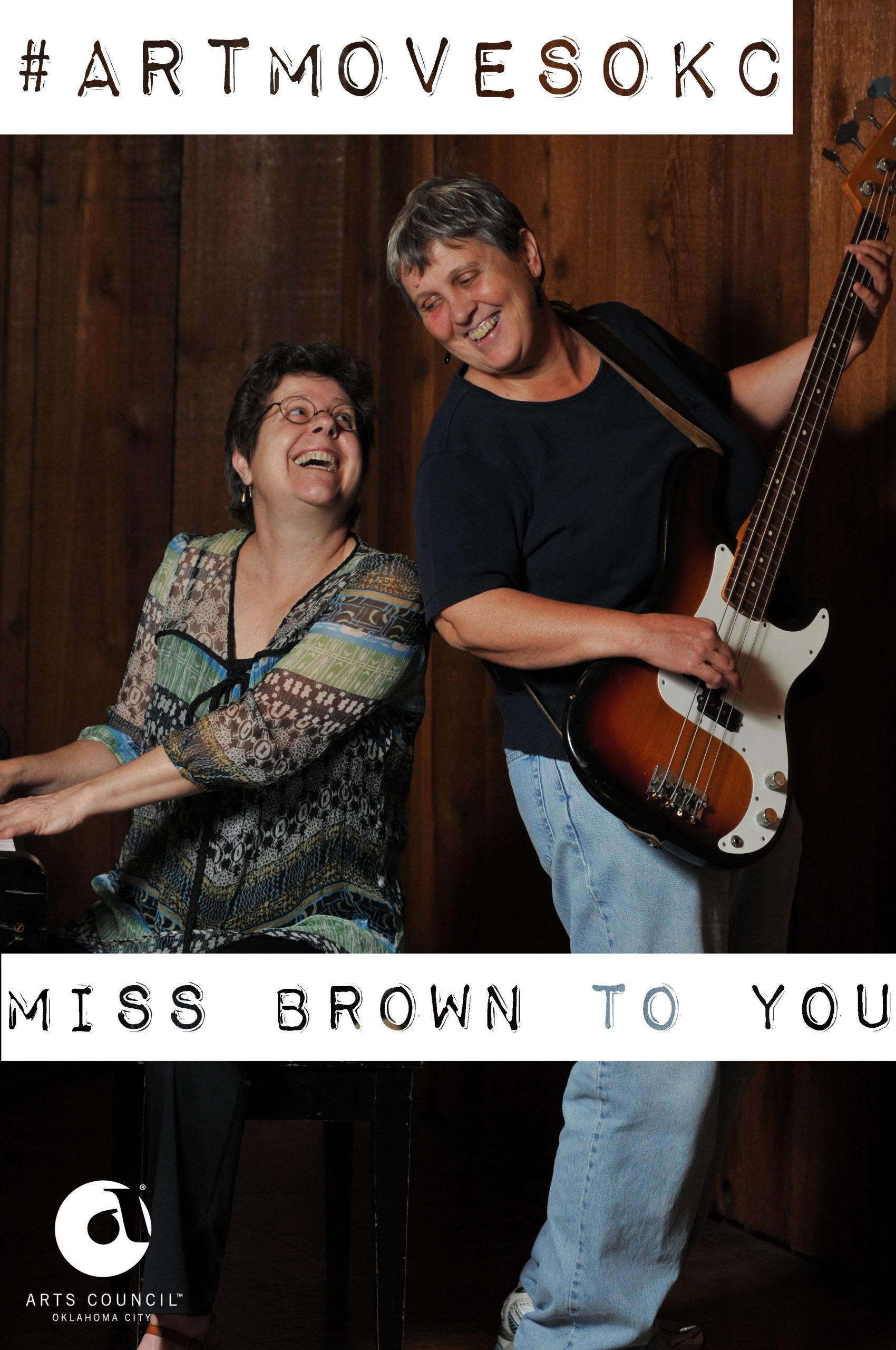 A folk ballad from the misty hills of Kentucky.
A sophisticated jazz standard, heard through a New York doorway.
Steamy blues from New Orleans, circa 1920.
A swinging two step at the dance hall, where Bob Wills is on the stand.
A samba igniting the hills of Rio de Janeiro.
Colorful original songs.
Watch the livestream with us from ACOKC's Facebook page!