OKC's Virtual New Year's Eve Celebration
December 31, 2020
OKC's New Year's Eve celebration, Opening Night is streaming to you live from Chickasaw Bricktown Ballpark!  Due to the on-going COVID-19 increase, Opening Night will not be a ticket, in-person event, but a free virtual livestream experience! Tune in on December 31st at 7pm to Arts Council OKC's
Facebook page
or
YouTube channel
and experience the magic from home. We are bringing the party to you this year!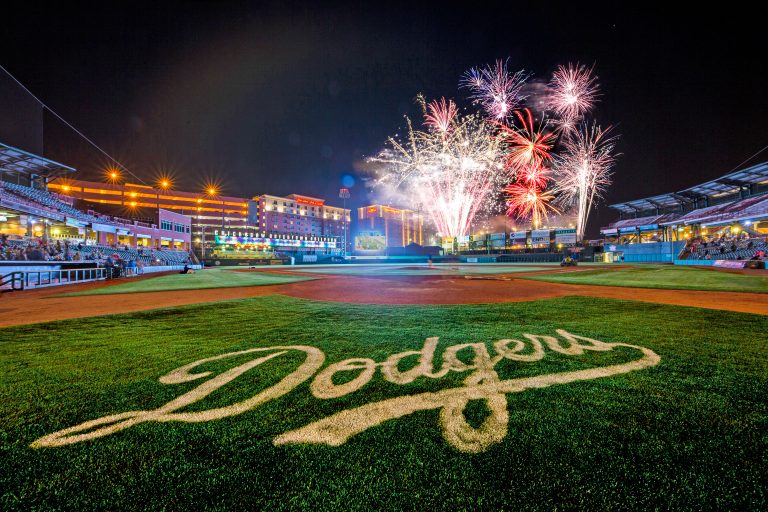 Photo provided by Oklahoma City Dodgers
"We are honored to serve as Co-Chairs for 2021 and look forward to the time-honored tradition, Opening Night!"
 – Colby Wedel & Mark McBride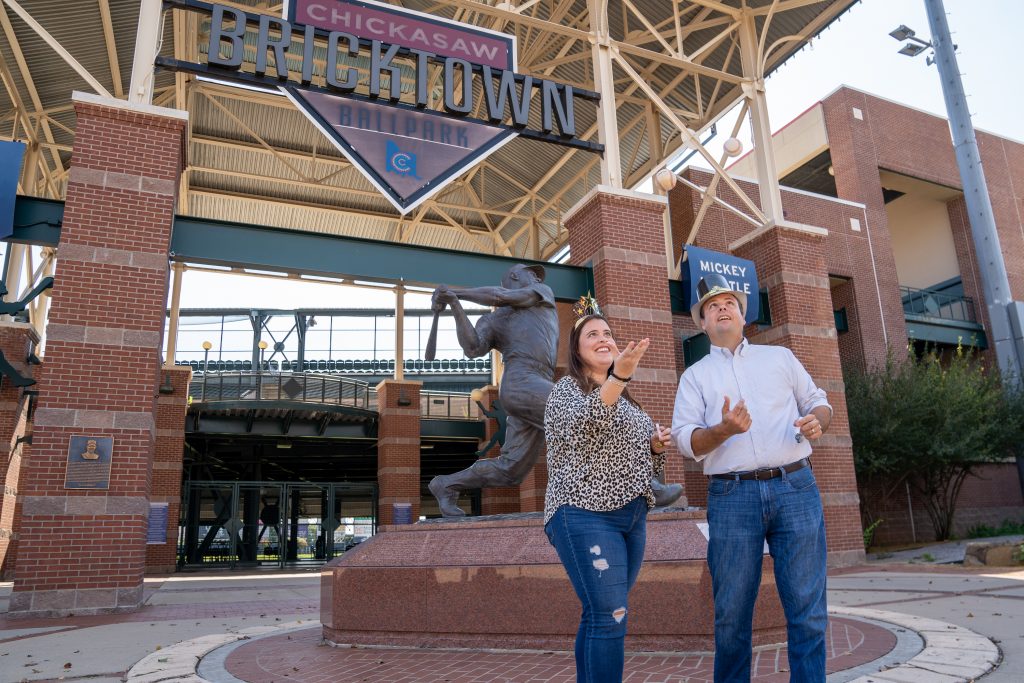 Photo Credit: Shawn Byrne, Byrne Digital Media
Presented by the Oklahoma City Thunder, FRESH PAINT: OKC NYE identifies creative and aspiring artists, preparing them to launch their career in making and commissioning public art murals. With the goal of diversity and representation of artists that are young, Black, Indigenous and people of color, five artists ages 18-25 were selected and paired with two established and accomplished mural artist mentors, Ebony Iman Dallas and Dylan Bradway.
Learn more about these emerging artists and how to vote for your favorite mural by clicking the button below. Voting is from December 31st – January 4th: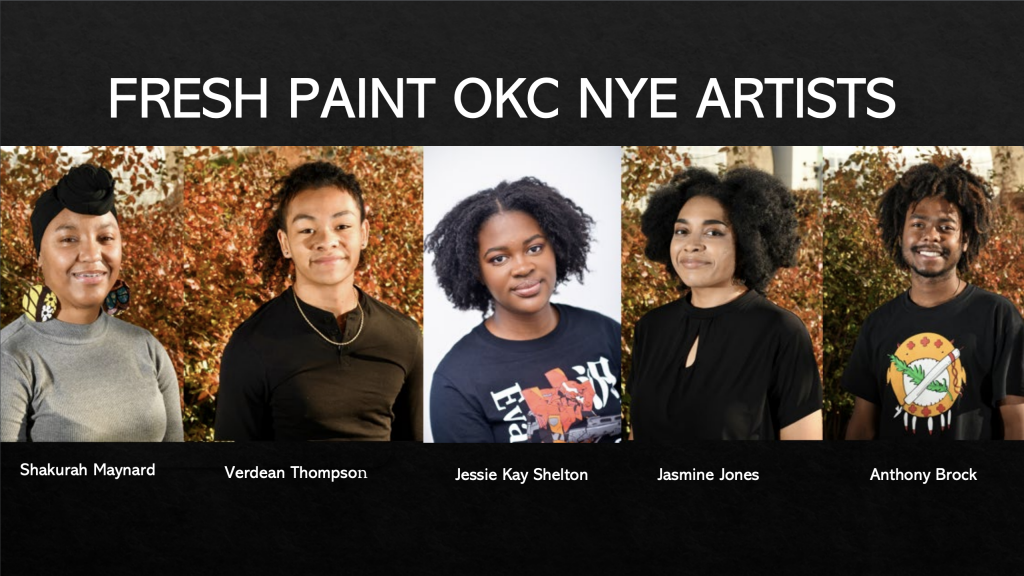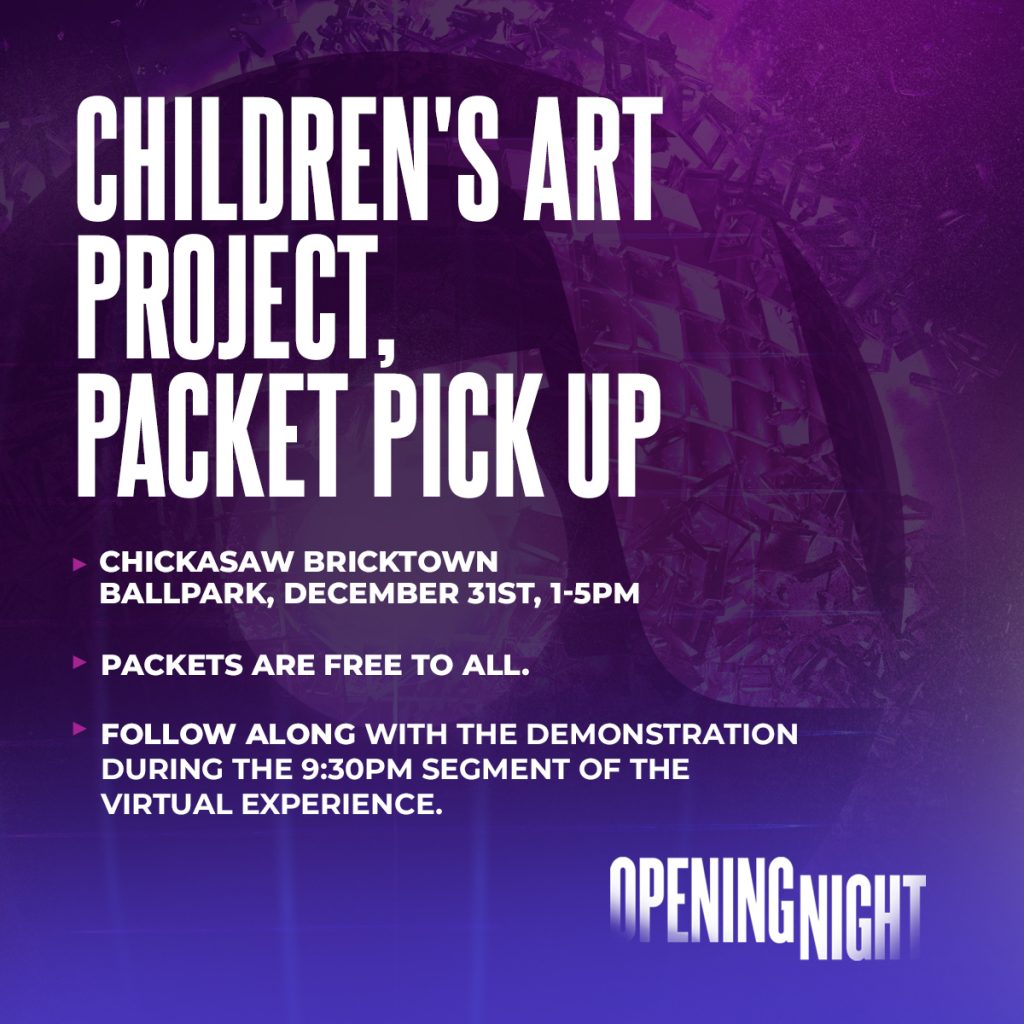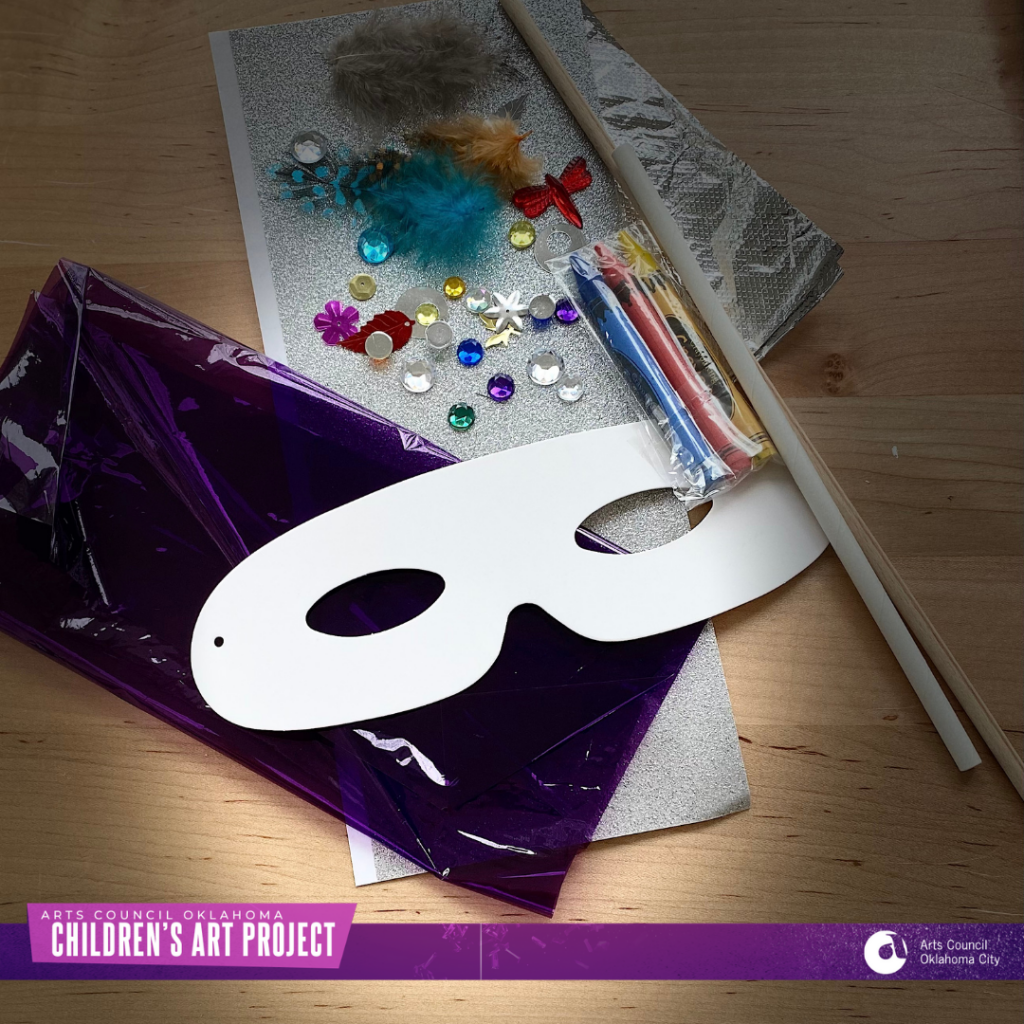 Register for the virtual Finale 5k today!
From December 26 - December 31, you can run the race any time, any place, any day! Enter the raffle contest when you register and you could win the Finale 5K prize pack!
Get Involved
Contact us to learn more about volunteer opportunities for Opening Night!
This event is being used to photograph and record video and film footage in connection with the promotional and publicity of Arts Council Oklahoma City. By your presence in this event, you acknowledge that you have been informed that you may be photographed and recorded as part of the release in home video and/or any media now known or hereafter devised, in perpetuity throughout the universe and the advertising and publicity thereof. Further, by your presence at the event, you grant your permission for your likeness and voice to be included therein without compensation, credit or other consideration. If you do not wish to be photographed, recorded, or appear under these conditions, you should leave this event immediately.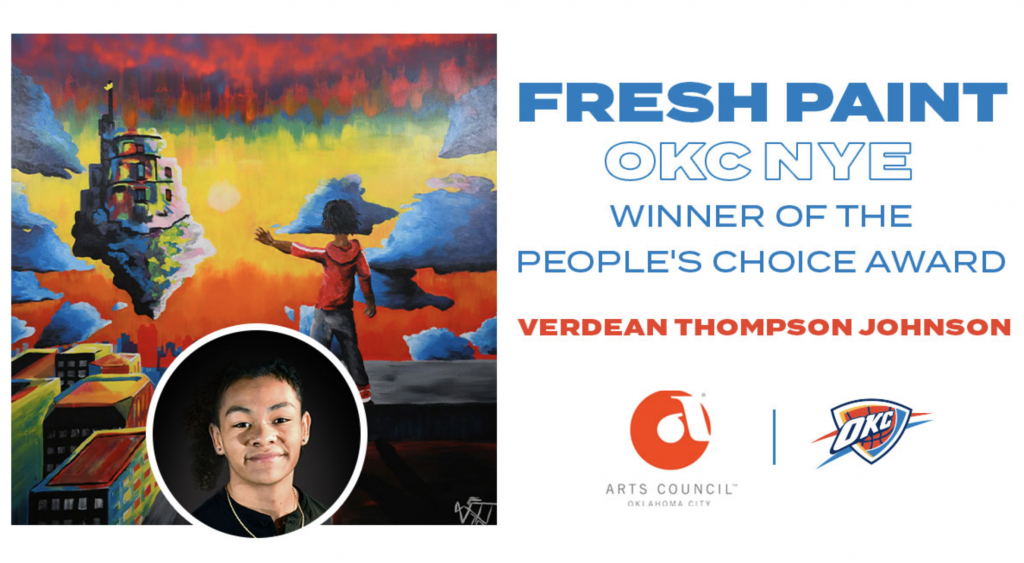 The People's Choice Award for Arts Council OKC's FRESH PAINT: OKC NYE mural competition and the Oklahoma City Thunder grand prize goes to Verdean Thompson
Read More »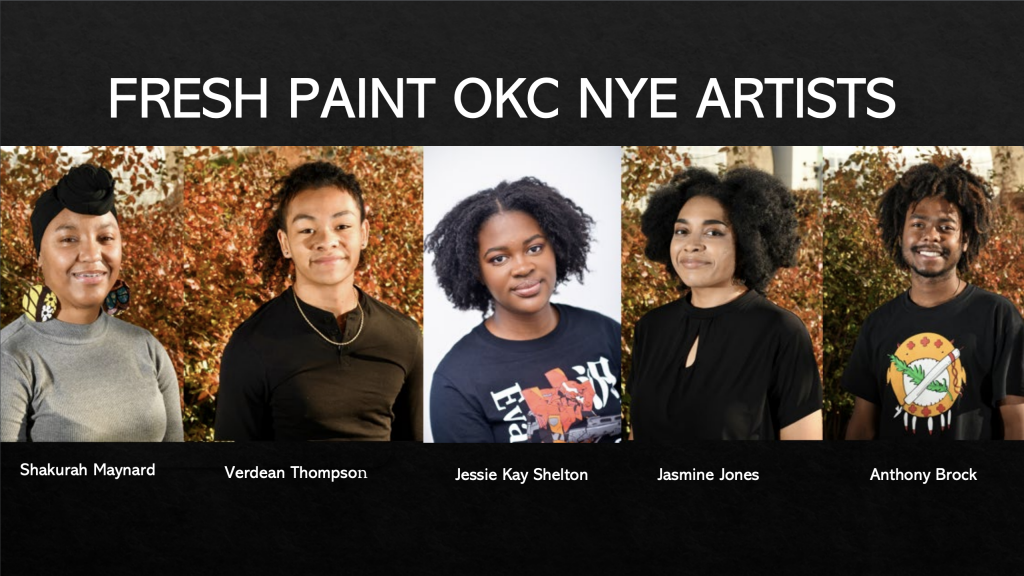 FRESH PAINT: OKC NYE Premieres During Opening Night  New to Arts Council OKC's Opening Night virtual New Year's Eve Celebration, is FRESH PAINT: OKC NYE
Read More »
Opening Night, OKC's New Year's Eve celebration produced by Arts Council Oklahoma City, will not be a ticketed event this year. Instead, the event will
Read More »