OKC's New Year's Eve Celebration
December 31, Downtown OKC
Thank you to all who attended Opening Night 2020 and to our sponsors who make it possible to achieve our mission of bringing the arts and the community together. We are forever grateful for your support and we hope you have a wonderful year! See you at Opening Night 2021! 
The Opening Night celebration is the go-to event for families and friends to "open" the New Year in style! Downtown Oklahoma City sets the stage for a variety of bands, entertainment, local food trucks, family activities, and more.  Adults 21+ can grab a drink and warm up in our New Year's Cheers tent facing the Finale Stage. The day begins with the festive Finale 5K race and concludes with a bang at the midnight fireworks extravaganza! 
All-Access Wristbands
Wristbands grant you access to all indoor venues, stages, the children's area, and the New Year's Cheers Tent!
Finale 5K @ 3:00pm
Before the Opening Night festivities kick-off, start your New Year's Eve with the annual Finale 5K!
The results are in… and without a doubt, Opening Night 2020 was a huge success! With an estimated 45,000 attendees, the performance stages were packed
Read More »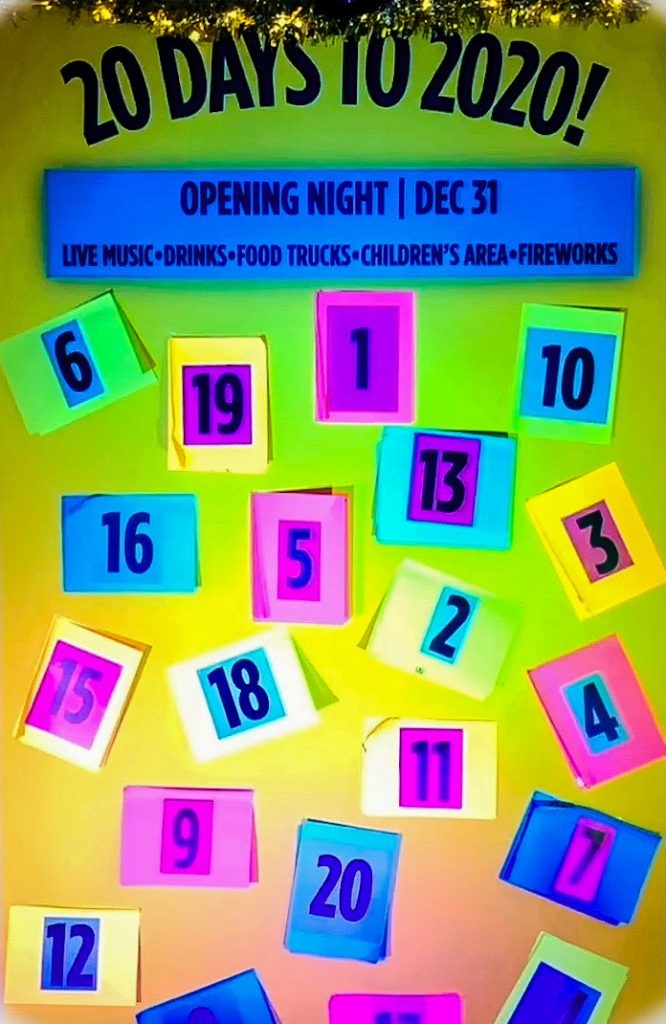 We are absolutely thrilled to announce that there are only 20 Days until 2020! So thrilled, in fact, that we are going to be giving
Read More »
WHAT Opening Night 2020 WHEN New Year's Eve Dec. 31, 2019 7 PM to 11:59 PM WHERE Downtown OKC Are you ready for the
Read More »
This event is being used to photograph and record video and film footage in connection with the promotional and publicity of Arts Council Oklahoma City. By your presence in this event, you acknowledge that you have been informed that you may be photographed and recorded as part of the release in home video and/or any media now known or hereafter devised, in perpetuity throughout the universe and the advertising and publicity thereof. Further, by your presence at the event, you grant your permission for your likeness and voice to be included therein without compensation, credit or other consideration. If you do not wish to be photographed, recorded, or appear under these conditions, you should leave this event immediately.